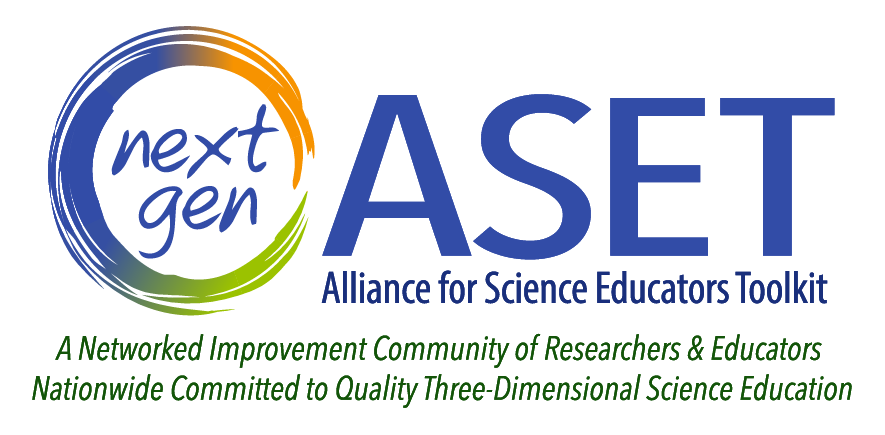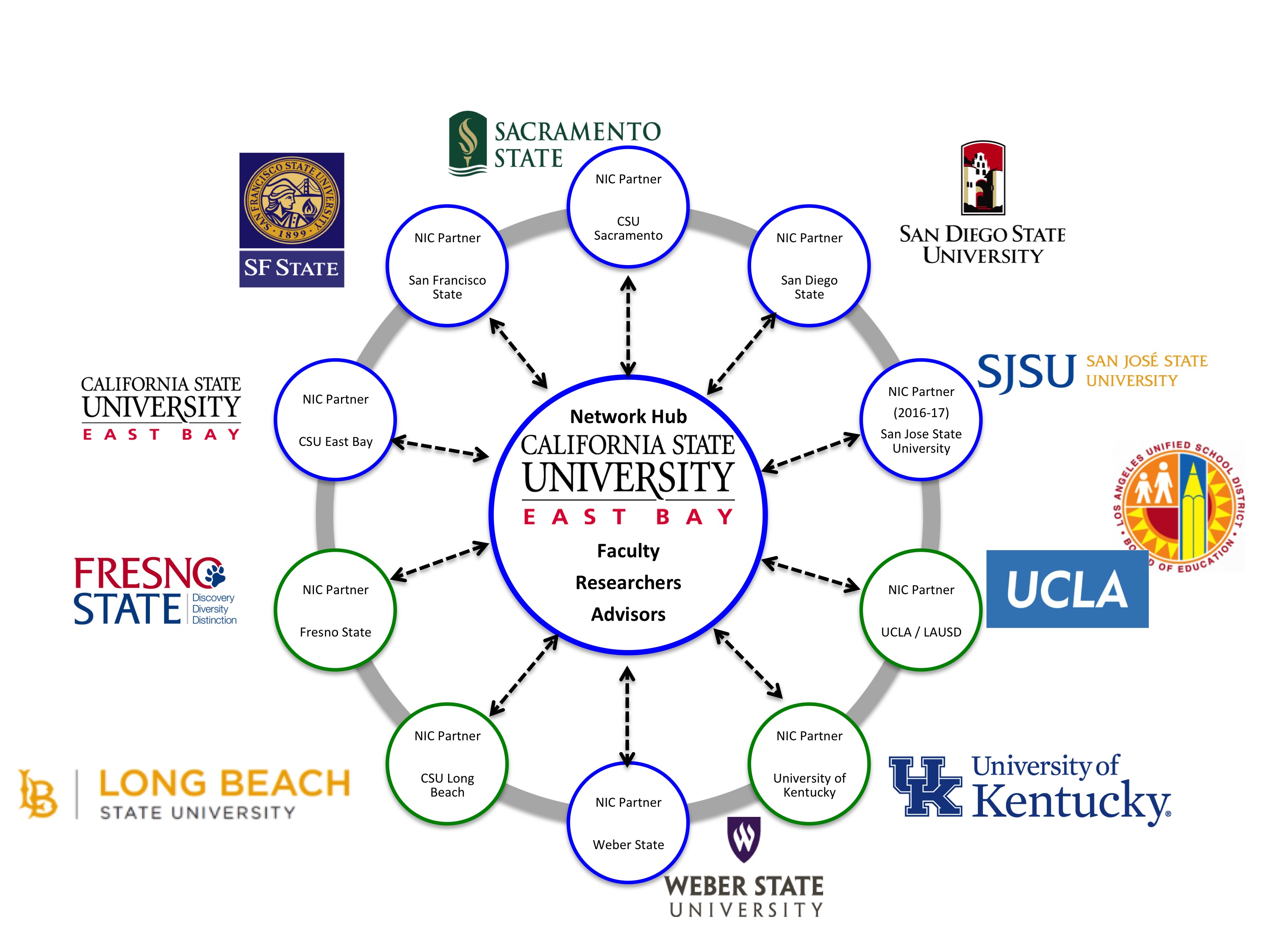 Imagine an interdisciplinary entrepreneurial alliance of researchers and practitioners across the United States that is highly-focused on identification and continuous improvement of key supports and practices that increase capacity to reform science teacher preparation. Further, this alliance crosses traditional academic barriers by coupling research and practice and prioritizing practical know-how (that is generalizable across diverse settings) over theoretical knowledge that might improve practice (Bryk, et al, 2015).
Such an effort, Next Generation Alliance for Science Educators Toolkit Networked Improvement Community (Next Gen ASET NIC), was launched by California State University, East Bay in June 2016 thanks to financial support from the National Science Foundation (DRL 1418440) and technical support from the Carnegie Foundation for the Improvement of Teaching. Founding members of the Next Gen ASET NIC represent eight universities across the country committed to the 'continuous improvement' of Next Gen ASET's online interactive toolkit intended for faculty and pre-service teacher candidates with beginning and emerging understanding of 3-dimensional science education as envisioned in the new science education reform documents.
Guided by the Improvement Science framework (Bryk, et al, 2015; Berwick, 2008) and Constructivist Learning Theory (Driscoll, 2000, Lambert et al., 2002), Next Gen ASET was designed to be embedded in and enrich existing pre-service science methods course work and to be used collaboratively with peers while examining existing or emerging lessons and observing science teaching. The online toolkit includes:
Dialogic tools that foster and support deepening awareness and understanding of how to make the significant shifts in instruction, learning, and formative assessment required by the new science reform documents, and
Analytical tools for revising existing and/or developing new curriculum that better supports 3-dimensional teaching, learning, and formative assessment of student learning.
The Next Gen ASET Networked Improvement Community (NIC) serves as a robust mechanism for accelerated learning, improvement, and dissemination at scale (Bryk, et al, 2015), by leveraging interdisciplinary expertise of NIC partners, prioritizing know-how over theory, and making knowledge (i.e., findings from PDSA cycles) a "live resource" (Dolle et al., 2013, p. 444). Data produced in PDSA cycles across the NIC enables NIC partners to collectively 1) examine variation in diverse teacher preparation programs and 2) continue to improve the tools and the processes for using them. Generalizability increases by understanding this variation and by using variation as an important data source for subsequent PDSA improvement cycles.
PLEASE NOTE: The tools contained within the Toolkit are not 'stand-alone documents'. Each tool is designed to be used collaboratively with peers in conjunction with and informed by other tools contained in the Next Gen ASET NIC online interactive toolkit at www.nextgenaset.org.